Payenham Vet Centre
08 8362 0831
Veterinarians
Payneham Veterinary Centre has a team of veterinarians and fully qualified nurses ready to help you and your pets.
Payneham Veterinary Centre was originally founded by Dr Roberta Reid originally named Avenue Road vet clinic. Dr Reid built the first purpose built veterinary practice in south Australia at 50 Avenue Road Glynde. Dr Reid did small and large animals. Back then the clinic was located on a dirt track, people would bring their horses to the side door, always greeted by Dr Reid's beloved Great Danes.
The practice then was passed to Dr Van Gynn who worked for many years at same location of 50 Avenue Road, Glynde. It was then sold and run by Dr Mellvile Smith for a short time after that.
Our Dr Kylie Jopson arrived 18th May 1998 "I remember my first client was a beautiful Golden Retriever called Chelsea, owned by a very dignified lady Mrs Philips - we became great friends and I was her vet for many years."
Kylie then became a part-owner of the clinic with Dr John Carruthers and moved the clinic to 65 Portrush road, Payneham and renamed it Payneham Veterinary Centre in December 2001.
Kylie and John then moved the Payneham Veterinary Centre, to the present location, a purpose-built clinic in December 2019.
Today we are happily settled into our purpose-built clinic and are grateful to be working with the following vets:
Dr Lucy Rosenzweig
Dr Lucy graduated in 2014 from the University of Adelaide. She joined the team at Payneham Vet Centre in February 2021. Prior to this she worked at a multi vet veterinary practice with a focus on breeding and greyhounds. Her main interest is in medical management of cases. She has a particular focus on imaging and loves to find answers through ultrasound.
Lucy Grew up on a sheep and cropping farm in the mid north, which is where her passion for animals developed. Her family always had a mixture of sheep, chickens, alpacas, cats and dogs and you would normally see her with a cat in toe as a young girl.
She now lives in Adelaide with her husband and naughty tortie, called Poppy. Poppy has helped Lucy a lot with how to deal with "special" pets. Outside of work Lucy loves exploring the great outdoors, going to the beach and hiking.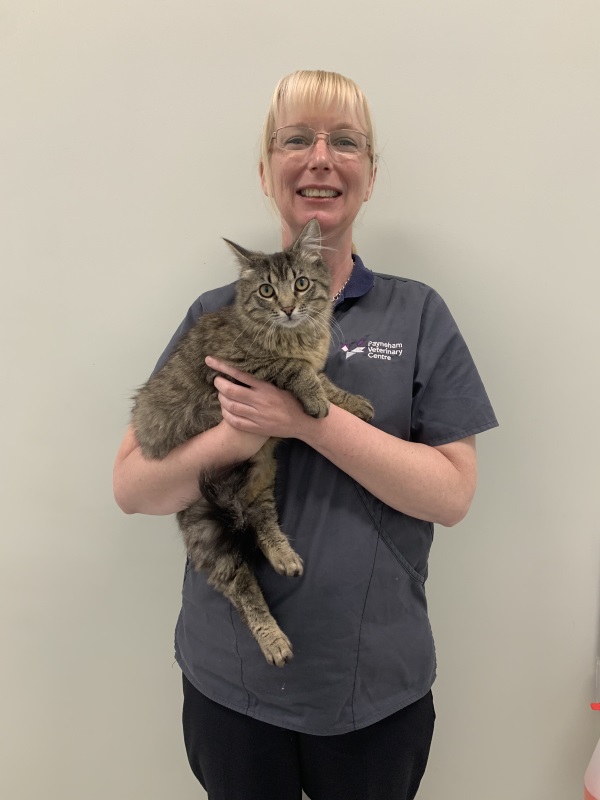 Dr Sarah Drysdale
Dr Sarah graduated with a Bachelor of Veterinary Science B.V.Sc. (Hons), from the University of Melbourne in 1992. Since then, Dr Sarah has worked in various small animal practices around Adelaide.
She has also worked at the Adelaide Animal Emergency Centre, RSPCA, AWL and taught at TAFE. Dr Sarah joined the crew at Payneham Vet Centre in April 2019 working part time.
When not at Payneham Dr Sarah's other job is looking after the family of humans & fur babies great and small.
Areas We Service
We service many suburbs of North Western Adelaide metropolitan area in South Australia (SA).
Please click on the map below to see an alphabetical list of suburbs we commonly service.
Contact Us
131 Portrush Road, Evandale, SA, 5069
Mon-Fri: 9:00am-7:00pm
Sat: 9:00am-1:00pm
(All visits are by appointment)

Phone: (08) 8362 0831
Fax: (08) 8362 8340